WAYS TO UTILIZE SIGNAGE AS YOU REOPEN
7/2/2020
Let's Start A Conversation: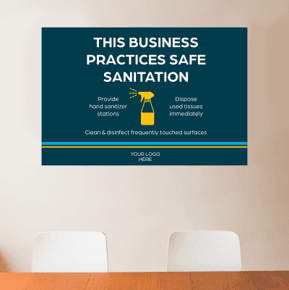 As businesses reopen, it's critical that they comply with both state and national guidelines. Protecting the health and safety of customers and employees should remain their top priority – and additional signage can be extremely helpful with this. Signage can both inform those who are unaware of safe social distancing practices as well as ensure that everyone is maintaining those practices. There are a number of ways to use signage on door, floor and walls for this purpose.
The CDC has laid out specific guidelines for maintaining social distancing (also called "physical distancing"), such as staying at least six feet from other people, not gathering in groups and staying out of crowded places. It's important to follow these guidelines in your business, which can be simplified through correctly utilizing signage.
First, your customers should be informed of your business's policies before they even enter the building. That means signage should be utilized on doors to clearly state if a face covering is required to enter, or if you are limiting the capacity of your business. If you're dealing with customers lining up outside of your business, you can utilize floor graphics to outline spaces for people to stand in while they wait.
You can also use this method in the interior of your business by using floor graphics for your check-out line. This helps maintain space between customers both insides your business and outside, without breaking the bank.
Placing directional signage on the floor to encourage organizational movement throughout your business can also be helpful. When customers feel organized and supported, they are likely to build trust and confidence, and ultimately, to return.
Signage on the floor is helpful, but there should also be signage at eye level. Place reminders to respect others' space or to wear a face covering on the walls to encourage the safety of your customers and employees.
It's vital to inform those who visit your business of your commitment to their health and safety. Especially if your state is enforcing the use of face coverings and social distancing, utilizing signage can help your business comply as you begin to reopen. Contact American Speedy Printing today to learn more about our reopening solutions.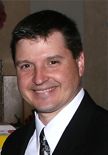 Joe is passionate about helping SMBs. He's spent the last 30+ years building the American Speedy Printing Marketing • Print • Mail – and sharing best practices and marketing trends with his customers. Through research, in-person visits and this blog, he hopes to engage with and empower local business owners and marketing professionals.
Back To List