FOUR THINGS TO CONSIDER BEFORE REOPENING YOUR BUSINESS
5/28/2020
Let's Start A Conversation: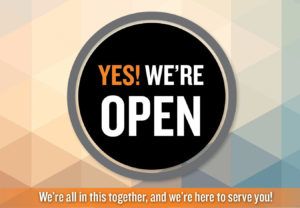 As restrictions are beginning to loosen, more businesses are working quickly to adapt to a new normal. Officials are releasing guidance with unique requirements and restrictions, and as you begin to look ahead to the future, keep in mind ways to make sure your business reopens on the strongest footing possible.
Revisit Your Business Model
What should your business model be when you reopen? Thinking about switching things up may be the last thing you want to think about right now, but you should still be asking if there are ways to pivot your operations, products or services into a better revenue stream. Many brands have been forced to get creative with inventory, operations and services during the pandemic, but it may be necessary to see these less as temporary pivots and instead as opportunities to continue to diversify revenue in the days and weeks ahead.
Communicate with Employees
Be clear with your employees and staff on the safety precautions you will be following to safeguard both their, and customers', health. Share all guidelines as early as possible. If there are new requirements for face masks, hand washing, social distancing and enhanced cleaning, let your employees know and remember to ask if they have any questions, suggestions or concerns. As you are laying out new guidelines, anticipate how they will be implemented and enforced – will you provide face masks and gloves to employees or will they need to bring their own? What is your sick leave policy, and will it allow people to stay home when they are symptomatic? Above all, it is important to show that you value employees' opinions and care about their safety.
Clean Frequently, and Implement social distancing
Sanitation and disinfecting practices are paramount to fighting the novel coronavirus and that means reevaluating the way your business is cleaned. Beyond that, everyone will need to take part in keeping an office or business clean as a joint responsibility. Employees may need to be trained on how to clean high-touch areas and offices will need to be spread out with desks or work stations at least six feet apart. Keep alcohol or cleaning wipes around the office, remind staff to regularly wipe down surfaces and make sure everyone, from managers down to the newest employees, is pitching in to keep the workplace sanitary.
Acclimate to the New Normal
At this point, it seems likely "business as usual" is not in anyone's future in the near term. Instead, employees and customers will be wearing face masks, facilities will be undergoing more frequent cleanings and social distancing practices may change the way your business looks and feels. Regardless of what type of business you are in, as you prepare to reopen your focus should on demonstrating to employees first, and only then to the general public, that the work environment is safe and that you have developed innovative and creative ways to continue to delivery valuable services or products.
Businesses that stick to new guidelines and show concern and proactively plan for employees' and customers' well-being and safety are likely to succeed in the new normal.
American Speedy Printing is ready to help you navigate getting your business ready for reopening. Contact us today for our Reopening Readiness Checklist.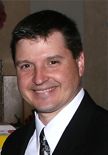 Joe is passionate about helping SMBs. He's spent the last 30+ years building the American Speedy Printing Marketing • Print • Mail – and sharing best practices and marketing trends with his customers. Through research, in-person visits and this blog, he hopes to engage with and empower local business owners and marketing professionals.
Back To List