YOUR THREE-STEP PLAN TO ATTRACT, CONVERT AND RETAIN CUSTOMERS: STEP 1
2/28/2019
Let's Start A Conversation:
A high churn rate can be your business's worst enemy. It's the percentage of customers that don't stick around or come back. Considering how much time, effort and cost goes into acquiring customers, you want to keep them.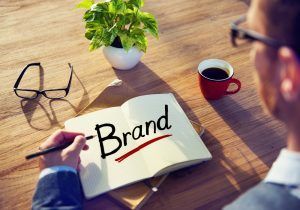 How well you retain customers can, however, be connected to how you go about acquiring them. Overall, your marketing approach has three interconnected stages that work together to affect your bottom line: attracting customers, converting them and keeping them. In addition to conversion and retention, your marketing strategy can benefit from paying attention to what goes on at the beginning of the sales funnel. This is where brand awareness takes place.
How the Process Gets Started
Lead generation and conversion may attract a greater degree of attention in a marketing campaign, but what comes before shouldn't be deprived of time and effort. Your potential customers may be getting hit with thousands of product and service awareness messages each day — it's natural for them to develop an instinct to tune things out.
It's been estimated that it takes up to five to seven impressions before your company or product name is remembered. That doesn't necessarily mean you'll need a huge budget to get your share of awareness, especially if you're doing business in a local market. The key is to avoid inconsistencies in your branding. This could be challenging if your business has multiple locations, there are frequent staff changes or if your business is still evolving.
The way to prevent this type of market confusion is to place all of your branding efforts under centralized control. If you're going to launch a multi-channel awareness campaign, it should remain consistent and well-coordinated. Unless your business has all of the internal staffing and resources to design, create and manage each of the print, signage and digital channels available to you, your best option is to outsource.
There's much to be gained from entrusting your identity package and multi-channel campaign to a one-stop source with the expertise, experience and know-how to make everything work together effectively.
Watch this space for the next step: lead generation.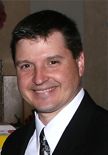 Joe is passionate about helping SMBs. He's spent the last 30+ years building the American Speedy Printing Marketing • Print • Mail brand – and sharing best practices and marketing trends with his customers. Through research, in-person visits and this blog, he hopes to engage with and empower local business owners and marketing professionals.
Back To List