4 WAYS TO DRIVE BETTER RESULTS FROM DIRECT MAIL MARKETING
9/6/2018
Let's Start A Conversation:
In a digitally driven world, it's easy to feel like your direct mail marketing efforts could be making a bigger impact when the goal is to generate brand awareness.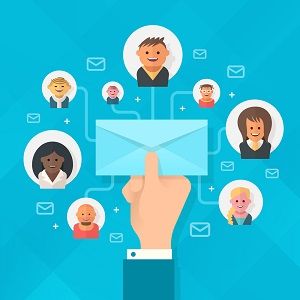 Let's check the numbers: According to the Data & Marketing Association, direct mail garners approximately a 5% response rate with a house file and a 2.9% rate for a prospect list. Comparatively, digital channels including email, social media, paid search and online display ads achieved a combined response rate of 2.6%.
Direct mail marketing remains an effective strategy with several key benefits including its targeting ability, measurability and memorability – all driving higher response rates. Here are four ways you can deliver a cut-through-the-clutter direct mail marketing campaign:
1. Vary formats.
From a simple, economical postcard for blanketing a geographic area to highly targeted, multi-piece envelope mailings, there's a format to match your goals and budget. With textured papers and unusual folds, your mail becomes a standout in the box.
2. Make it personal.
With today's variable data printing technologies, it's never been easier for business marketers to create one-to-one campaigns with relevant imagery and content that connects with the individual. This in turn generates greater interest, engagement and response. Choose eye-catching and colorful paper and textured stock that not only represents your brand, but also stands out in even the most cluttered mailboxes.
3. Add some dimension.
For targeted audiences, consider using a different method to pique interest such as three-dimensional mailer. By switching out an envelope for a mailing tube or box, you can include your brand's message along with a fun and useful promotional item that can drive your message home. According to the Advertising Specialty Institute, 85% of consumers remember the advertiser who gave them a promotional product.
4. Clean it up and test it out.
Mail only matters if it's delivered to the right people. Remove duplicate addresses, names or businesses from your mailing lists to save creative and mailing costs. To further refine your efforts, test the messaging, offer or design treatment against a control to further refine your mail campaigns.
Want to learn more about driving better results from your direct mail? Your American Speedy Printing – Marketing Print Mail can help.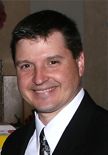 Joe is passionate about helping SMBs. He's spent the last 30+ years building the American Speedy Printing Marketing • Print • Mail brand – and sharing best practices and marketing trends with his customers. Through research, in-person visits and this blog, he hopes to engage with and empower local business owners and marketing professionals.
Back To List