Business-to-business Influencer Marketing 101
1/28/2019
Let's Start A Conversation:
Between the increasingly competitive business-to-business (B2B) marketing space and a growing skepticism of traditional advertising, many small business marketers are beginning to turn to influencer marketing as an alternative way to build relationships.
Traditionally more of a business-to-consumer (B2C) marketing tactic, influencer marketing has gained appeal as an effective B2B marketing strategy. By targeting the right industry influencers for your products or services, your brand generates word-of-mouth referrals from credible voices that your audience knows and trusts.
Research shows that 91 percent of B2B buyers trust word-of-mouth marketing when making their buying decisions. To incorporate influencers into your current B2B marketing strategy, it takes some planning and a clear understanding of who your audience turns to for information.
Here are a few ways to work with influencers:
1. Collaborate on content. Collaborate with credible industry voices and outlets when creating your content, such as blogs, white papers, reports and more. Partner with research firms, leverage local business partnerships and seek leading industry experts to co-create and/or cross promote. Be sure to link back-and-forth for SEO juice.
2. Invite local thought leaders to present on a webinar or at a lunch-and-learn event. You'll attract a larger audience due to the guest presenter's cross-promotion efforts, and you'll also strengthen your business' authority in the sector.Webinars and events are also perfect avenues for collecting email addresses for lead nurturing. Niche influencers such as local business and policy leaders, industry authors, motivational speakers, area business partners and local nonprofit leaders are great to invite as guests.
3. Forge connections with influential media personalities. One of the best ways to start forming organic relationships with your key audiences is to amplify your brand's story through traditional media. Connect with local news personalities to tell your brand's narrative in way that catches their interest.
4. Get social. The first step to creating connections with niche social media influencers is to see who your current customers and prospects are already following. Then, start following and engaging with those accounts and social media influencers as well.
Interested in learning more about how to incorporate influencers into your B2B marketing strategy? Contact American Speedy Printing Marketing Print Mail today.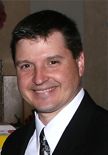 Joe is passionate about helping SMBs. He's spent the last 30+ years building the American Speedy Printing Marketing • Print • Mail brand – and sharing best practices and marketing trends with his customers. Through research, in-person visits and this blog, he hopes to engage with and empower local business owners and marketing professionals.
Back To List