4 Benefits of Facebook Live that Can Enhance Your Digital Marketing Plan
7/31/2018
Let's Start A Conversation:
Since its debut in January 2016, Facebook Live – the service that allows users to live-stream video directly from their mobile devices to their friends and page followers – has infiltrated every user's timeline and changed the way the world views live news. In fact, Facebook says that one in every five videos is a live broadcast.
It's only natural that the benefits of this service would extend to brands and businesses. Now more than ever, brands of all sizes and with a wide range of social media budgets are taking advantage of Facebook Live's unique ability to captivate audiences with timely content.
Let's look at some of the marketing benefits of Facebook Live for businesses and organizations:
Provides unique content
Consumers are inundated with messaging at all hours of the day and night, so it's more important than ever to stand out from the crowd with compelling content. A Livestream report discovered that 81 percent of internet users said they watched more live streamed content in 2016 than the year prior. Bottom line? Your audience is already there, so use social media innovations to push new content.
Is cost-efficient
Smaller businesses and organizations may not have large budgets for social media marketing. Facebook Live is a great way to add quality video content without breaking the bank! With little more than your phone, you can create decent video. However, don't let the low-budget appeal diminish content quality; you're still looking to create something people want to watch. For under $50, you can purchase a tripod to stabilize your phone, a set of lapel microphones that will improve sound quality and a handheld light.
Connects to your audience
Facebook Live sessions can take place in many different formats. Some of the most effective ways to connect are with Q&A sessions, a behind-the-scenes look at your organization or service, or by giving an insider's view of an event. You gain real-time analytics with likes, comments and reactions. Take advantage of this open channel of communication with your customers, and respond directly in the live feed! This personal connection is a great way to endear yourself to your audience and help them put a face and voice to your brand.
Take advantage of Facebook's push to Live
Most compelling of all, Facebook is prioritizing and promoting live video. This means that when you go live, anyone who likes your Facebook page will see your video at the top of their feed. They may even receive a notification on their phones that you are live. Facebook's large investment into its Live space helps to even the playing field for small companies, giving you Facebook's enormous advertising power for free.
Need a hand conceptualizing Facebook Live into your business or organization's digital marketing plan? We can help!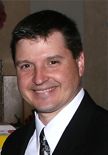 Joe is passionate about helping SMBs. He's spent the last 30+ years building the American Speedy Printing Marketing • Print • Mail brand – and sharing best practices and marketing trends with his customers. Through research, in-person visits and this blog, he hopes to engage with and empower local business owners and marketing professionals.
Back To List