Email Marketing 101: Spam Triggers and How to Avoid Them
7/31/2018
Let's Start A Conversation:
Email marketing is an important component to a multi-channel marketing approach. However, the spam filter is a significant roadblock that can derail even the best email campaign, plaguing well-intended messages with low open and click-through rates.
According to research by the Radicati Group, which provides quantitative and qualitative research on email, security, digital messaging and social networking, half of each of the 205 billion emails sent worldwide daily are business emails. On average, three of every 10 emails sent to inboxes are read, and there's an average click-through rate of about 6 percent. With a whopping 70 percent of emails going unread, it's safe to assume that many of these unopened emails are rerouted to the spam folder.
What are spam trigger words?
Spam trigger words are words in the subject line, header or email body that set off the "spam alarm" and cause the spam filter to flag your email, sending it straight to the spam folder. These words can be anything, but most pertain to commonly used commerce, finance, marketing and income words and phrases such as "clearance," "buy direct," "no fees," "lowest price," "save up to," "earn money," "click below," you have been selected" and more. Beeketing, a digital marketing blog, has a great infographic that lists common spam trigger words by category.

How do spam filters work in 2017?
In addition to sweeping your email's subject line, header or email body for trigger words, modern spam filters also flag emails that have too many images and not enough text, and those which include the phrase "You registered with a partner." This phrase indicates to spam filters that your email isn't permission-based, so it goes right to the spam folder.

How can I get around this and ensure my audience reads my emails?
Use actionable language in subject lines, and make sure your message is clear. Yes, it's important to make a subject line catchy, but it's more important that it actually reaches the addressee.
Another tip is to personalize the email by reminding the customer why they're receiving the email – this can be something as simple as, "Thanks for your interest in XYZ, we appreciate your time." Additionally, focus on your deliverable – without using any of those spam-triggering phrases, tell your audience why they should listen to you and what they can get out of your communication. Finally, be brief. Do you read long emails in their entirety? Probably not – so it's easy to assume that your audience doesn't, either. Cut to the point, and your customers will appreciate your brevity and respect for their time.
Need a hand navigating the world of email marketing as it pertains to growing your business? Contact American Speedy Printing today.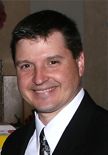 Joe is passionate about helping SMBs. He's spent the last 30+ years building the American Speedy Printing Marketing • Print • Mail brand – and sharing best practices and marketing trends with his customers. Through research, in-person visits and this blog, he hopes to engage with and empower local business owners and marketing professionals.report
Back To List