5 Ways to Market a Small Business on a Budget
7/31/2018
Let's Start A Conversation:
Small business owners are masters of multitasking. Between managing day-to-day operations, long-term strategy, employees and customers, there's endless opportunity for important disciplines within a small business to be put on the back burner. Often, this includes marketing, which directly influences all business growth. When you're strapped for time and resources, it's easy to push aside marketing.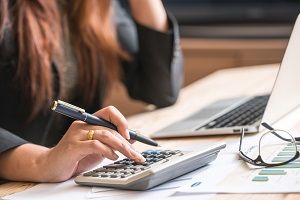 So how can small business owners focus their finite amount of time and resources on marketing? Here are our five best cost- and time-effective tips to market a small business.
1. Identify your marketing goals.
Before you begin, take a few moments to find out what it is you're working toward. Are you looking to grow your customer base? Retain your existing loyal customers and increase their spending? Grow your brand recognition locally? Generate leads? There are many goals, but if you can address the most pressing marketing need for your campaign, you'll be able to better focus your time and resources.
Speaking of resources, it's smart to decide early on what your budget is going to be. It's generally accepted that small businesses designate 4 to 8 percent of their revenue toward marketing. Of course, the maturity of a business and its awareness in the marketplace will impact the marketing spend.
2. Narrow your audience.
Once you have your goal and budget in mind, it's time to narrow in on your audience. On a tighter budget, you're looking for a key demographic that is concentrated and engaged. Remember – you don't want to spend extra money on people who aren't going to buy into your marketing approach and the product or service you are promoting.
3. Consolidate resources with templating.
Chances are good that your marketing efforts will be aided or supplemented by printed and digital collateral. It's smart to try and template as many of these materials as possible, which will save you money and time in the design and printing processes. Plus, by sticking to a theme and template, you can create a cohesive campaign with common branding and messaging in your small business marketing materials.
4. Remember that word of mouth is free.
The cheapest way to market yourself is by taking advantage of the connections you already have. A Nielsen study showed that 92 percent of consumers believe recommendations from friends, family and networking partners are a stronger, more credible validation than all other forms of marketing. These referrals could come at a networking group, industry event or by further engaging your existing clients. Consider every customer interaction or service experience a marketing opportunity – you want them to leave your location ready to share your message with their personal and professional network.
5. Consult an expert.
Small business owners wear many hats, so don't be afraid to consult an expert if you don't have the time or know-how to implement your own marketing plan. In the long run, a marketing services provider can save you time to focus on your business and money by eliminating "random acts of marketing" that don't produce results; an expert will replace these plans with coordinated efforts that will have a much higher ROI.
Are you ready to take your marketing plan to the next level? Your American Speedy Printing marketing services expert can get you going in the right direction.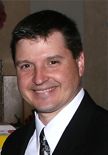 Joe is passionate about helping SMBs. He's spent the last 30+ years building the American Speedy Printing Marketing • Print • Mail brand – and sharing best practices and marketing trends with his customers. Through research, in-person visits and this blog, he hopes to engage with and empower local business owners and marketing professionals.
Back To List