5 Offers That Generate Leads
7/31/2018
Let's Start A Conversation:
In most business-to-business situations, an information-based offer about how to do your job better, how to solve a business problem or how to save time and money is the offer that will drive the best results for direct marketers, according to acquisition and retention expert Ruth P. Stevens. "The most attractive information is very specific, gives immediate assistance on the job, and is deeply relevant to the business buyer. Thus, in turn, only business people who actually have that need are likely to respond," she says.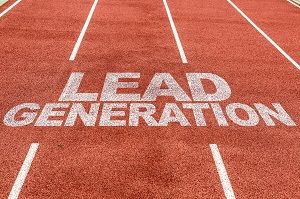 The presentation of information can take shape in many ways. Here are five offers that generate leads in a range of formats:
1. Case studies. Provide the benefits of
your products or services by letting your customers or those helped by your organization make the case for you. Case studies can be powerful because potential buyers are interested in learning how others are finding success with you. Consider doing
fewer articles and making them shorter but with a higher degree of relevance to your target markets.
2. Videos. The State of Video Marketing 2017 survey from Wyzowl shows that 63% of businesses are using video as a marketing tool, and out of those, 82% feel video is an important part of their marketing strategy. With an inexpensive video camera, smartphone or tablet, some natural lighting, a quiet space and a little planning, you can inexpensively produce great results that help you reach your intended audience while bolstering your online presence.
3. Infographics. Accelerate comprehension. Improve retention and recall. Increase engagement. Infographics can explain the unexplainable and make complex data tables, numbers and locations instantly come alive. Share yours via your blog, direct mail or email campaigns. And highlight specific statistics as Facebook posts, linking back to the full infographic on your website.
4. White papers. Long-form white papers or educational guides are ideal for those seeking specific information that provides in-depth analysis or research results. Avoid salesy content.
5. Behind-the-scenes and how-to articles. Do you have an unusual production process? Source materials in a far-off place? Have alternative uses for a standard product? Share your stories creatively to increase brand awareness and connect on a deeper level with buyers.
Need assistance with brainstorming offers that generate leads or executing them? Let us know; American Speedy Printing can help.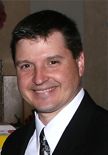 Joe is passionate about helping SMBs. He's spent the last 30+ years building the American Speedy Printing Marketing • Print • Mail brand – and sharing best practices and marketing trends with his customers. Through research, in-person visits and this blog, he hopes to engage with and empower local business owners and marketing professionals.
Back To List