What to Look for in Promotional Products for 2017
7/31/2018
It's pretty safe to say there are few things on which you'd be unable to affix your company name or logo. But just because you can, doesn't necessarily mean you should! To narrow it down in terms of practicality, the types of promotional products, branded merchandise and custom logo apparel that most companies seek are consistent with today's consumer trends.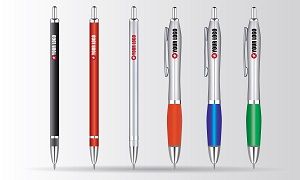 Year after year, people say they want uniqueness and functionality in the promotional items they receive from advertisers. As you look to make an impact and promote your brand with promotional products in the coming year, consider these consumer trends from 2016 that will carry over:
1. High-quality serves you well. Seventy-seven percent of Americans and 82% of Canadians say the top reason they keep a logoed item is its usefulness, says the Advertising Specialty Institute (ASI). Promotional products and branded giveaways are a reflection of your business, so it's important to invest in long-lasting and quality products consumers will want to keep.
2. Health and wellness goes to the mat. Capitalize on the fitness craze to help drive a healthy return on your promo products investment. Consider exercise mats, towels or infuser tumblers.
3. Environmentally-friendly items grow. According to ASI, 42% of people have a more favorable opinion of an advertiser if the promotional product they receive is environmentally friendly. Recycled pencil sets, reusable totes and growables, like mini planters, can signal a nod to sustainability.
4. Technology takes the lead. People of all ages are spending a lot of time on their phones. In fact, it's estimated that we check social media sites around 17 times per day, and that doesn't include time spent talking, texting or browsing. Charging hubs, tablet stands and wireless speakers all fit the bill for those who are highly connected.
Another trend? Incorporating promotional products into an overall marketing strategy. Sending out promotional gifts with your direct mail can help you attract attention and conversions. Plus, nearly 80 percent of consumers say that they will act on direct mail that interests them immediately.
If you are hunting for the perfect promotional products for any occasion, contact American Speedy Printing.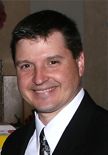 Joe is passionate about helping SMBs. He's spent the last 25+ years building the American Speedy Printing Marketing • Print • Mail brand – and sharing best practices and marketing trends with his customers. Through research, in-person visits and this blog, he hopes to engage with and empower local business owners and marketing professionals.
Back To List