Does Your 2017 Marketing Plan Include Testing?
7/31/2018
Seasoned direct mail marketers know much of their success with the medium is a result of continuous testing, learning and improvement. Yet rather than refinement, some marketers still opt for something new when a campaign underperforms. If you were to choose just one thing to do differently with your marketing plan in 2017, let us suggest building in time for testing.
Testing helps to identify the strongest lists, the
most powerful offers and the most compelling
copy and design treatments for your direct mail. Plus, it uncovers what works in the marketplace based on a minimal marketing investment.
The objective is to ensure that the test provides "statistical significance," meaning the results from the test sample will be replicated when the mail piece is sent to the entire list; it's a repeatable
outcome and not just a fluke. A control group that is representative of your existing customer base (meaning it includes some of your best customers) receives what you always send. The test group gets something new and different.
Too often, marketers launch a campaign that falls short of the expected result. And rather than optimizing the campaign by trying different offers, messaging or calls to action, the entire plan is scrapped in favor of a new one.
Instead, make it your goal in 2017 to learn something from testing. Before jumping into the next thing, apply what you learn. To get definitive and actionable information, test the campaign elements one at a time. Variables include the mailing list, the offer, headlines, call to action, images, colors, format and timing.
You may be surprised at how your market responds compared to expectations. Once you have real market feedback (response rates and conversions), you can refine your mailing programs, and quickly improve response, lower costs and generate more business.
Additional reading about budgeting: Here are "7 Trends that Should Shape Your 2017 Marketing Budget" from the Direct Marketing Association.
Need some assistance with defining or refining your 2017 marketing plan? Let us know; American Speedy Printing can help with graphic design and copywriting, direct mail formats, campaign landing pages and more.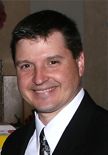 Joe is passionate about helping SMBs. He's spent the last 25+ years building the American Speedy Printing Marketing • Print • Mail brand – and sharing best practices and marketing trends with his customers. Through research, in-person visits and this blog, he hopes to engage with and empower local business owners and marketing professionals.
Back To List