Stand Out with Logoed Apparel and Trade Show Event Giveaways
7/31/2018
Let's Start A Conversation:
Whether you're considering a trade show appearance, event sponsorship or participation in a local street fair, one of the most desired elements of event marketing – strong attendance – also creates one of the biggest challenges: being noticed in a sea of exhibitors and visitors. Trade show event giveaways are a smart tactical way to reach your goals which are likely in line with most other event marketers' objectives.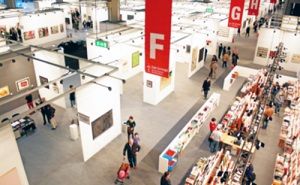 Businesses report their top goals in face-to-face marketing are to increase or create brand awareness (81%) and to boost sales (79%). Among other objectives, marketers seek to enhance product knowledge (62%), influence deeper customer involvement (57%), launch new products (55%) and gather sales leads (50%), says the Event Marketing Institute.
Here are two quick tips to maximize the return on your investment in event marketing:
Give it up for promotional products. Successful event marketers offer more than one advertising specialty. You'll gain a greater chance at satisfying the needs or capturing the imagination of your contacts. And you'll multiply your chances of offering a premium unlike a competitor. What's more, you'll be less likely to run out of items. All that said, be sure your choices are well branded; you're seeking to gain goodwill and greater awareness.
Hats off to logoed apparel. Branded clothing is a popular giveaway, and a sure conversation-starter. What's more, it's a gift that keeps on giving – if giving your brand name wider circulation is important to you. Of course, there's one group you should never overlook when passing out wearables, and that's your staff. A logoed shirt, cap or other clothing item will not only promote your business, it will also identify your team members as the ones who visitors should ask for more information.
Ready to get started? Contact American Speedy Printing for all your event marketing needs, from pre-event promotional mailers or emails, to signage, displays and trade show event giveaways.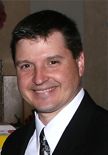 Joe is passionate about helping SMBs. He's spent the last 25+ years building the American Speedy Printing Marketing • Print • Mail brand – and sharing best practices and marketing trends with his customers. Through research, in-person visits and this blog, he hopes to engage with and empower local business owners and marketing professionals.
Back To List