Door Hangers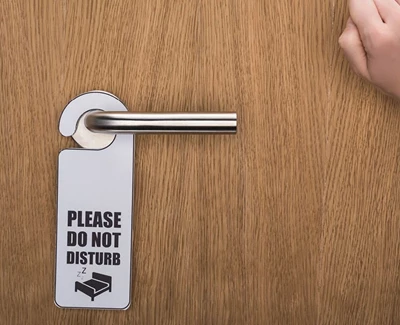 Door-hanger advertising can indeed be a highly effective way to reach your target audience, particularly when distributed in specific neighborhoods or business districts. It allows you to place your promotional or informational messages directly into the hands of potential customers or supporters.
Custom door hangers offer versatility and can be used for various purposes.
They are commonly utilized to promote local businesses such as:
Lawn maintenance services
Restaurants
Auto repair centers
Home improvement services
Oil change shops
Additionally, personalized door hangers can be instrumental in supporting political campaigns or ballot initiatives. Or they are commonly used by the hotel service industry so guests can inform staff when they do not want to be disturbed.
American Speedy provides a range of options for door hanger printing. They offer custom design services to create door hangers that align with your specific needs. Furthermore, American Speedy utilizes high-quality, full-color printing on premium paper stock or plastic, ensuring a professional and eye-catching finished product.
If you have any specific questions or would like further information about American Speedy's door hanger printing services, feel free to ask! Or click here to request a quote.