6 Great Ways to Grow Your Email Marketing List
9/24/2018
Let's Start A Conversation: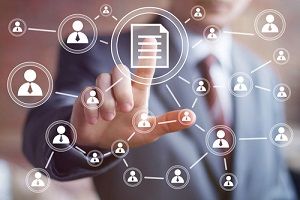 Email marketing can only be as good as the quality of your email list. Each year, there is a natural decay in email marketing lists that reduces the effectiveness of your outreach. According to HubSpot, about 25% of your email data is out-of-date after one year.
So, how do you keep your email marketing lists replenished with prospective leads and interested customers? Consider these six ways for effective email list building:
Use incentives. Offer a "free" bonus for joining your mailing list. A Direct Marketing Association report shows that 60% of people sign up for an email newsletter to receive special offers and sales.
Put your website to work. Include a subscription form on your website. This is an effective way to get first-time visitors and current customers to sign up.
Integrate with social media. If you have a strong following, make it easy for your contacts on Facebook, Twitter or LinkedIn to opt in to regular email communications with a link or email sign-up form.
Tie in to other content marketing efforts. Do you do live presentations? Offer educational content on your website? Host webinars? Use your lead capture forms to collect email addresses. Based on a ReadyTalk study, between 20%-40% of webinar attendees turn into qualified leads.
Take advantage of your email signature. Link to your e-newsletter sign-up page in your own email signature. Encourage your entire team to do the same.
Collect new contacts offline. Collect email addresses when your networking, having personal meetings with customers and prospects or at events, like trade shows or an open house. Be sure to send these contacts a welcome email confirmation.
A final word of advice: Once you build your email list, back it up regularly. Your email list changes with every new contact and unsubscribe. Infrequent backups open up opportunity for inaccurate data restoration should you lose it. If you're using an email marketing service, export an Excel spreadsheet and store it in the cloud or on an external hard drive at regular intervals in the event a data disaster occurs.
Need help coming up with a plan to grow your email marketing list, and deploy a robust customer communications campaign? Ask us. We can help.
Back To List