Online Print Ordering Cuts Waste, Ensures Consistent Marketing
9/24/2018
Let's Start A Conversation: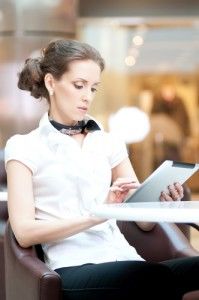 Sometimes called online print ordering, e-procurement or W2P, many small and mid-sized businesses (SMBs) are calling web-to-print a smarter way to go.
In today's business environment, changes occur at rapid pace that, at times, can make bulk printing inefficient. In a Chief Marketing Officer Council study, 78% of marketers reported having a closet or warehouse full of old materials, and 84% admitted to using outdated materials.
The solution? Web-to-print. Online print ordering systems offer real-time visibility of spending, costs, and usage, and the ability to better manage the entire communication process from order entry through delivery.
The software allows users to access company-approved images, typefaces, guidelines, marketing collateral — anything related to the brand – via a central online hub. There, they can order and/or download customized materials. It's especially beneficial for those supporting a wide and varied staff in many locations who require access to communications materials.
Savings in time and money can be significant. According to InfoTrends' research, users of online print ordering and management systems report an average savings of more than 14%. Beyond cost efficiencies, other key benefits to web-to-print include:
Empowers local, regional and even global personnel to create localized versions of customer communications.
Develops more powerful communications through greater personalization and more relevant content.
Reduces the time to fulfill orders for printed materials and other marketing and sales support items.
Maintains centralized control over the branding of critical sales, technical and legal content – including logo usage and graphic design standards.
Tracks purchasing and spending history for better planning and budgeting.
Factoring in these efficiencies, some estimate that overall savings could go beyond 14% and reach the high double digits! A final piece of good news: Firms with fewer than 500 employees are benefiting from web-to-print solutions much in the way larger organizations are. An InfoTrends' study of the SMB market found that close to a quarter of total respondents' print volume is ordered online.
Like to explore your web-to-print options? Ask us! As your local, full-service print, mail and marketing services resource, we have the answers.
Back To List