Variable Data Printing Drives Better Response
9/24/2018
Let's Start A Conversation: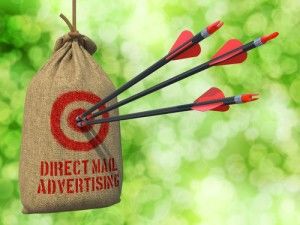 The average person is exposed to 5,000 advertising and promotional messages every day. That's more than 1.8 million annually. How can you cut through the clutter to be noticed . . . and remembered?
With personalized, relevant messages that drive higher response, increase engagement and deliver greater ROI. Technology makes it easy! Enter variable data printing for one-to-one marketing.
You can drive your direct mail response rates up to six times higher than generic, one-size-fits-all messages by:
Using your customer or targeted prospect data to include names and/or company names.
Adding personalized URLs to capture online response.
Changing promotional offers based on past purchases.
Varying images based on the recipients, age, gender, interests, geography and many other data points.
What's behind the success of any direct marketing campaign? Delivering the right message. To the right people. With the right offer. At the right time. Variable data printing for direct mail can help!
Let us know if you'd like to learn more about one-to-one marketing to enhance your next campaign.
Back To List