What You Can do as a Business Owner to Help Your Customers During the COVID-19 Pandemic
1/7/2021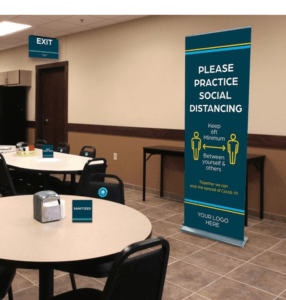 Running your business or reopening it during the COVID-19 pandemic can present some difficulties. You need customers to buy your products or utilize your services to generate revenue and be successful, but you also want to make sure you are helping your customers and keeping them safe. Here are some ways that American Speedy Printing can help your business help your customers:
• Inform your customers: Use signs like floor graphics and banner stands to provide information to your customers about the measures they can take to reduce their risk of getting sick, how to properly wash their hands or wear their mask, and general business information such as modified hours, your COVID-19 procedures, and more.
• Establish directional cues and encourage social distancing: Help keep your customers safe by keeping them spaced out. Window or wall graphics on your doors can establish entrances and exits, floor graphics can provide directional cues such as establishing one-way aisles and marking out spaces to maintain social distancing. Banners and other signs can inform guests about capacity limits.
• Provide health and safety products: American Speedy Printing can provide your business with branded masks, hand sanitizer, face shields, digital thermometers, and more. We can print disposable menus or provide you with branded disposable cups and bags that help reduce the risk of germs being spread. We can even design branded pens that guests can use and then keep, rather than you having to sanitize them.
• Create hand sanitizing stations: We can design and produce hand sanitizing stations for you to set up throughout your establishment so that customers can sanitize their hands upon entering the building or touching any products.
• Use our reopening readiness checklist: The best way to help your customers stay safe is by making sure your business is prepared to do so. Our business reopening readiness checklist provides detailed instructions for readying your facility, preparing for guests, and alerting customers to your policies, safety measures, hours of operation, and any additional changes you may have made to adapt to running your business during the COVID-19 pandemic.
There are many things your business can do to help your customers during the COVID-19 pandemic, and American Speedy Printing is here to assist you with them. From signage such as banner stands and floor graphics to branded health and safety products and disposable items, our team wants to help you get back to business while also providing you with ways to help your customers. Contact us to see the wide range of services and products we provide to help your business during the pandemic.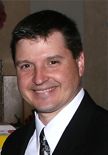 Joe is passionate about helping SMBs. He's spent the last 30+ years building the American Speedy Printing Marketing • Print • Mail – and sharing best practices and marketing trends with his customers. Through research, in-person visits and this blog, he hopes to engage with and empower local business owners and marketing professionals.
Back To List