WHY SHOULD YOU CONSIDER A WEB-TO-PRINT PORTAL?
6/6/2019
Let's Start A Conversation:
Web-to-print is an online print document
ordering system that allows businesses of
all sizes to manage printed documents easily
and more effectively with the convenience
of 24/7 access. To succeed in today's competitive atmosphere, companies use these convenient online print services to achieve brand consistency and a web-to-print portal makes it simpler to manage all your printed materials, keep them
up-to-date, and make them available to all members within your organization.
We've put together a list with the top 5 reasons why using an online print portal to maintain your marketing materials can help you reach your marketing goals.
#1: Maintain Consistency Through Shared Resources
A web-to-print portal can help streamline your print and marketing needs, and help manage your print materials online. If you need everyone in your organization to use the same resources and adhere to the same requirements, a web-to-print portal is ideal. Allowing every member of your team to access the same resources can help guarantee consistency.
#2: Gain Greater Efficiency
Having a single go-to resource for creating all your marketing materials will increase your efficiency by giving your team pre-approved resources that cut down on their need to check the product against existing guidelines.
There are more efficiency benefits for organizations that adopt a web-to-print portal as a solution for ordering print marketing materials.
Create, order, and pick up materials for campaigns in a few easy steps
Work with an experienced, full-service provider like Allegra to print items ordered on the portal
Make the creation of new campaigns easy with pre-approved templates for each campaign type
Develop multiple template choices to maintain brand consistency
Provide access to document creation throughout your organization with a secure online resource
#3: Improve Cash-Flow Management
The best way to make sure your cash flow is well-managed is to monitor all your incoming and outgoing expenses. Of course, this monitoring can be resource-intensive. When you work with one trusted vendor like Allegra to set up your custom portal, you put all your orders for marketing materials into a single channel. No more chasing down individual receipts or maintaining records of invoices and payments for a multitude of small providers across all the territories where you operate.
#4: Implement Branding Changes Quickly
One of the hardest things about trying to maintain brand consistency is managing the implementation of changes. Whether you're doing something that should be simple like updating your phone number or rolling out an entirely new look and feel, you have to manage the change across all your channels.
When your print marketing materials need to be updated quickly and efficiently; the web-to-print portal makes those changes easy. Since you have pre-approved templates that define all the parameters for your marketing materials, you can make a single change to your approved information settings and change all future jobs. After that, it's easy to order new materials that fit your new information and design changes.
#5: Create, Test, and Implement New Campaigns Quickly
Web-to-print portals allow you to set up and approve new templates for various teams and purposes. Your creative team can easily test new ideas, see the previews online, and send them to get printed. Pilot programs are easy to run, with the same predictable cost structures and delivery times you're used to. Then, if your pilot program is successful, you can easily approve your new materials for orders throughout your company.
Get Started with a Web-to-Print Portal!
Streamline your print and marketing needs with a web-to-print portal, and protect your most valuable business asset: your brand. Partner with us at American Speedy Printing to see how we can help your business!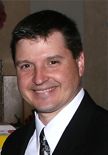 Joe is passionate about helping SMBs. He's spent the last 30+ years building the American Speedy Printing Marketing • Print • Mail – and sharing best practices and marketing trends with his customers. Through research, in-person visits and this blog, he hopes to engage with and empower local business owners and marketing professionals.
Back To List