EMPLOYEE ENGAGEMENT: ONE OF THE BEST WAYS TO HELP ENSURE SUCCESS
4/18/2019
Let's Start A Conversation: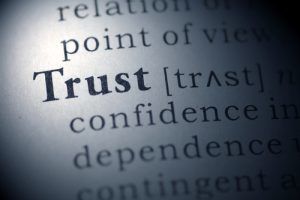 Smart companies put a great deal of effort into fostering a culture of employee engagement. There's a simple yet compelling reason for this. Salaries alone do not guarantee that a company will be able to recruit and retain the best people. Engaged employees are less likely to consider changing jobs if a new opportunity presents itself.
The evidence points to a direct link between engagement and performance. We put together this list with the most important factors that contribute to employee engagement.
Trust in Leadership
According to the Society of Human Resource Management, trust in organizational leadership is the greatest contributor to workforce engagement. When employees trust their managers ability to set the right course and commit to making the company a great place to work, they're enthusiastic about their jobs and organizational goals.
Building Engagement Through Recognition
Research conducted for the Harvard Review of Business concerning the American airline JetBlue revealed a direct correlation between recognition and engagement. Recognition does not need to be shown through raises or extravagant gestures. Company-branded gifts, such as mugs, pens, apparel, calculators or computer accessories can effectively demonstrate appreciation without straining the company budget.
Personalized recognition awards, such as plaques, trophies or desk organizers, carry even greater weight and their visibility can also help motivate others to perform at a higher level.
Printed Internal Communications
A professionally printed internal communication piece that shows up on everyone's desk or work station regularly demonstrates management's recognition of the workforce's efforts.
Organizational transparency is another big contributor for employee engagement, newsletters and other forms of printed internal communication pieces can assure employees that company leadership has nothing to hide.
Workplace Signage
Eye-catching and informative workplace signage that's updated regularly helps to develop greater engagement among work teams. The topics can be current and cover issues that address employees' interests or concerns. They can also help to develop a workforce culture that fosters highly desirable employee traits such as a commitment to customer satisfaction, consistently following through and a strong work ethic.
Build Engagement Through the Right Communication Materials and Recognition Items
American Speedy Printing | Marketing Print Mail can help provide your workforce with the internal print communications, company-branded recognition gifts and signage that will make it clear to your team that you are committed to keeping them engaged.
Expressing appreciation through the materials we design and produce for you is an effective way to demonstrate good will toward your employees. Whimsical, heartfelt or informative, our signage and print work will convince your team that their efforts are noticed and appreciated. You'll be surprised at the unexpected improvements your company will notice. Contact American Speedy Printing and take your employee engagement plan to the next level.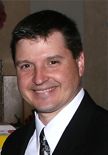 Joe is passionate about helping SMBs. He's spent the last 30+ years building the American Speedy Printing Marketing • Print • Mail – and sharing best practices and marketing trends with his customers. Through research, in-person visits and this blog, he hopes to engage with and empower local business owners and marketing professionals.
Back To List