GETTING THE MOST OUT OF YOUR LIVE EVENT OR TRADE SHOW PRESENTATION
4/15/2019
Let's Start A Conversation:
Trade shows and live events are a great way to kick-off or ramp-up your brand if you do it right. According to a Harvard Business Review survey, 93 percent of business leaders say they place a high priority on live events. When you present or promote your product or service through live marketing, you're are generating sales leads and grooming future purchasers.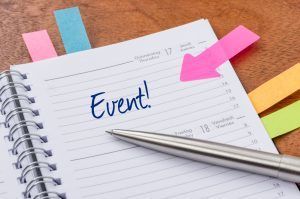 In consumer surveys, most respondents said they were more inclined to make a purchase following their attendance to an event. Bonus: At trade shows and live events, attendees like to take pictures and then share them through their social media accounts. This user generated content counts as free advertising, and it's great for brand awareness. At your next event, be sure to set up effective and eye-catching displays to attract many attendees.
How can you ensure that your event creates a memorable experience that works best for you? The key is in the event or trade show planning. Here are some of the things you should keep in mind.
Get the Word Out and Give Your Attendees a Good Reason to Show Up
Define your target market and then learn all you can about it. What are the likes, needs and goals? Be sure your live presentation covers those areas that will effectively generate interest within your market. After you've come up with some good reasons for people to show up, spell out the benefits of attending in your pre-event outreach. Your attendees should know that they'll come away with some information or insight that will make their lives better or more satisfying. If your purchasers are other businesses, let them know how you can help them increase their sales, lower their overhead or beat out the competition.
Be Mindful of Other Events That Could Conflict With Yours
Bad timing can take the wind out of your sails, if your event is scheduled to take place when there is a competitor's event or another big attraction also taking place. Check out what other business events or entertainment attractions are going to be running at the same time as your event.
Take Heed of the Iron Triangle: Time, Budget and Scope
The interconnected factors of time, money and scope can work against you if you don't plan carefully. Set a budget and stick to it. Make sure your budget matches the scope of your presentation and fits within the available time. You won't appreciate financial or timing surprises the day before the event and force last-minute changes to your intended program. A project-management approach that begins months ahead of the actual event date can help ensure there's no surprises ahead.
Throw in Some Branded Promotional Products and Hand Out Informative and Compelling Literature
Takeaways can help to develop a brand awareness that lasts. Your hand-out printed pieces should more than adequately reflect your branding and your message. The swag counts too: mugs, t-shirts, pens or whatever else you give your attendees to take home with them should all be well integrated, so your brand identity and messaging lingers on long after the event.
Leverage Your Event Marketing Collateral
The literature, signage, promotional items and business cards that play a part in your live event or trade show presentation will determine how well your audience and visitors remember you. There's much to be gained from keeping the development and production of all your brand-identity items under one roof. That's our specialty. We've mastered the art of building brand awareness for our clients through expertly designed and fully integrated marketing collateral. Head off to your live event or trade show well prepared and make a lasting impression. Contact American Speedy Printing | Marketing Print Mail and find out how we can help you plan for and create a stand-out and memorable live event.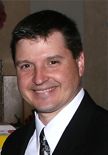 Joe is passionate about helping SMBs. He's spent the last 30+ years building the American Speedy Printing Marketing • Print • Mail – and sharing best practices and marketing trends with his customers. Through research, in-person visits and this blog, he hopes to engage with and empower local business owners and marketing professionals.
Back To List