GOOD WILL IS GOOD FOR BUSINESS
1/28/2019
Let's Start A Conversation:

Sponsorships, donations, pro bono services, discounts and volunteering. These are just a few of the ways through which small and mid-sized business owners can begin to build a profile as a good neighbor in the community.
Besides the "feel good and do good" nature of philanthropic activities, there are business-boosting ancillary benefits. Community involvement can give you the chance to network with other business leaders and may occur by sitting on the board of a nonprofit, for example. In this setting, you contribute your expertise to a clear need and can gain exposure to heavy hitters who could be potential business partners or customers.
Where to Start
With endless ways to share your time and talents, develop a purpose statement for your giving that defines your interests.
Provide opportunities for your employees to give back, too. Encouraging your staff to support your company's or their own pet projects has shown to increase morale, teamwork, employee retention and satisfaction.
And, don't overlook professional affiliations. Chambers of Commerce and other business and professional organizations and consortiums require volunteers to survive. Head a committee or help with an event and build important business (and personal) relationships.
For established events, explore sponsorship opportunities. Or, you may be able to pool your resources with other business people and share event space to create a unique experience.
When you and your organization are woven into the fabric of your community, everyone wins. You gain the reputation as a good place to work, allowing you to attract talent and retain top employees, customer satisfaction is higher, and you grow as a business person. Stronger businesses mean a healthier community.
Interested in formalizing a program and materials for your company to give back to your community? Let us know; American Speedy Printing can help!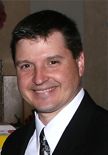 Joe is passionate about helping SMBs. He's spent the last 30+ years building the American Speedy Printing Marketing • Print • Mail brand – and sharing best practices and marketing trends with his customers. Through research, in-person visits and this blog, he hopes to engage with and empower local business owners and marketing professionals.
Back To List