3 CREATIVE WAYS TO ADD VALUE TO YOUR SIGNAGE
1/28/2019
Let's Start A Conversation:
Thanks to advancements in large format printing, creative signage solutions are more affordable than ever. Here are three trendy ways you can spice up your company's space with eye-catching signs and large graphics: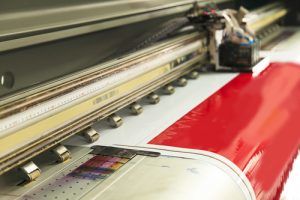 1. Go Green
In many sectors, industry standards dictate certain environmental regulations about waste and materials. Environmentally friendly inks and materials can help you meet your standards and reduce your overall waste. Also, according to Nielsen, two out of three consumers are willing to pay more for products and services that come from companies committed to making a positive social environmental impact. Win-win!
2. Explore New Surfaces
Digital printing technology makes it possible to print on – or affix to – nearly any surface for a custom look that fits your brand's standards in look and feel. Consider a mural for your lobby, floor graphics or even wraps around pillars and posts. A simple change can transform your work space from average to inspiring.
3. Add Texture
When it comes to signage that travels with you to trade shows or events, textured backdrops and graphical drapes are two sure bets that can draw foot traffic to your booth. They can even help define a space for your product demos on a busy trade show floor.
Talk to one of our sign pros at American Speedy Printing Marketing Print Mail to learn more about your signage options and how they can fit into your budget.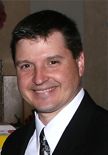 Joe is passionate about helping SMBs. He's spent the last 30+ years building the American Speedy Printing Marketing • Print • Mail brand – and sharing best practices and marketing trends with his customers. Through research, in-person visits and this blog, he hopes to engage with and empower local business owners and marketing professionals.
Back To List