TIPS FOR CONDUCTING AN INFORMATIVE BRAND AUDIT
1/28/2019
Let's Start A Conversation:
Performing a brand audit enables you to evaluate what your current marketing and communications strategies are (or are not) saying about your brand and provides a qualitative assessment of your brand identity's overall strength and consistency.
Marketers surveyed by Demand Metric Research Plus said branding inconsistencies result in market confusion (71 percent), damage credibility (56 percent) and make it harder to compete (30 percent).
Brand audits provide the proper intel needed to set a blueprint for the future. Here are some tips for conducting a brand audit that is both informative and focused:
Know your standards. A well-defined set of brand guidelines is crucial for maintaining a cohesive brand identity. When reviewing print and online branding materials, keep a checklist to evaluate proper logo usage, preferred fonts and other stylistic requirements.
Read for tone and messaging. Make sure the verbiage used in your brand communications is up to date and properly reflects the overall direction of the brand.
Prioritize your revisions. As you conduct the audit, be sure to note any branding inconsistencies. Prioritize corrections before creating new pieces.
Embrace technology. Centralizing control with an online ordering system prevents satellite offices from going "rogue" with unapproved materials, ensures proper branding, and saves time and money. For businesses or organizations with multiple locations, a web-to-print or online ordering system is an easy way to oversee adherence to brand standards.
Keep it seamless across all channels. Integrated, multi-channel marketing campaigns are most successful when a brand's print and digital identity are consistent with one another. Websites, email templates and social properties should always reflect your offline branding, and vice versa with printed brand materials.
Need help conducting your branding audit to ensure your marketing materials are aligned with your brand standards? Contact American Speedy Printing | Marketing-Print-Mail today.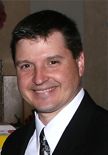 Joe is passionate about helping SMBs. He's spent the last 30+ years building the American Speedy Printing Marketing • Print • Mail brand – and sharing best practices and marketing trends with his customers. Through research, in-person visits and this blog, he hopes to engage with and empower local business owners and marketing professionals.
Back To List